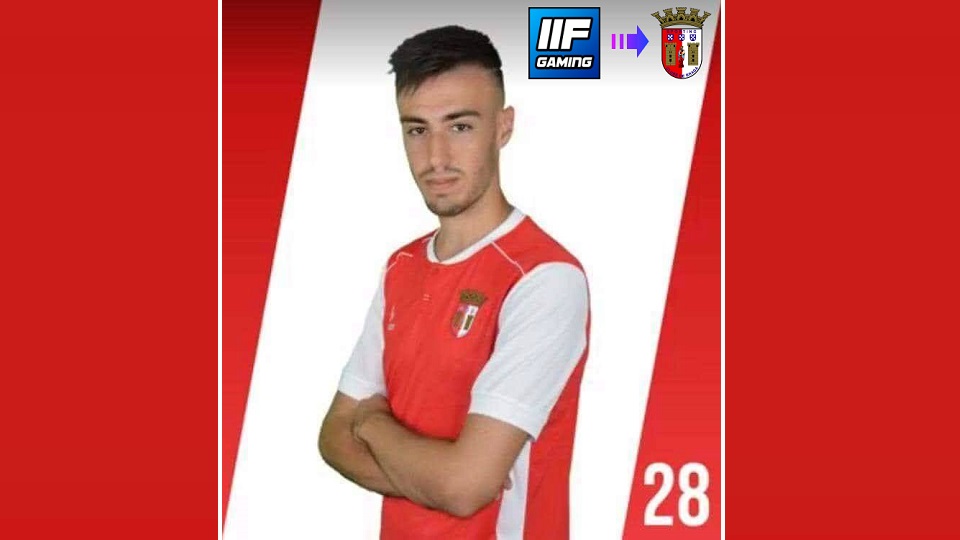 iRasta28 -> SC Braga Esports
(FR) Ricardo "iRasta28" Loureiro va représenter le SC BRAGA Esports. 

Ricardo a représenté les couleurs de "11F Gaming" pendant un certain temps, dans le mode 1v1. Mais sa force réside clairement dans le mode "Pro Clubs". Aujourd'hui, il a trouvé sa place dans la ligue Esport portugaise de FIFA, en tant que joueur / manager. 

Nous souhaitons bonne chance à Ricardo, et espérons le revoir très prochainement, sur des tournois au Luxembourg.

"Força Ricardo" 


---------------------------------------------------------------------------------------


(ENG) Ricardo "iRasta28" Loureiro will represent SC BRAGA Esports.
Ricardo represented the colors of "11F Gaming" for a while, in the 1v1 mode. But his strength lies clearly in the "Pro Clubs" mode. Today he has found his place in the Portuguese Esport league of FIFA, as a player / manager.
We wish Ricardo good luck, and hope to see him again very soon, on tournaments in Luxembourg.
"Força Ricardo"