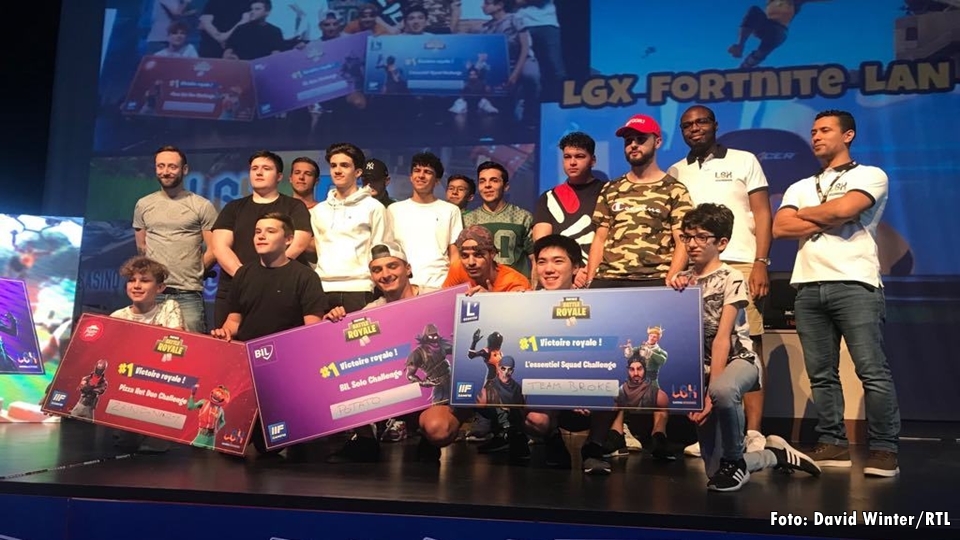 First Fortnite LAN Party Tournament was a huge success!
What a huge event for gamers!
220 gamers met at the Casino 2000 in Mondorf to participate in the first big Fortnite LAN party tournament.
Over 24 hours, gamers have completed various Fortnite Challenges. Only the best 3 players/teams from the Solo,-Duo and Squad Challenge reached the final.
Here are the winners of the challenges:
BIL Solo Challenge:
1st "PotatoHunter"
2nd "Nuno"
3rd "Zaino"
PIZZA HUT Duo Challenge:
1st Team "Zaino-Nanzyh"
2nd Team "Nuno-GTAFreak"
3rd Team "Haadro-Pawzzy"
L'ESSENTIEL Squad challenge:
1st Team "Broke"
2nd Team "Nabil"
3rd Team "Haadro"
We would like to thank everyone who took part in this great event!
We'll see each other again for sure.