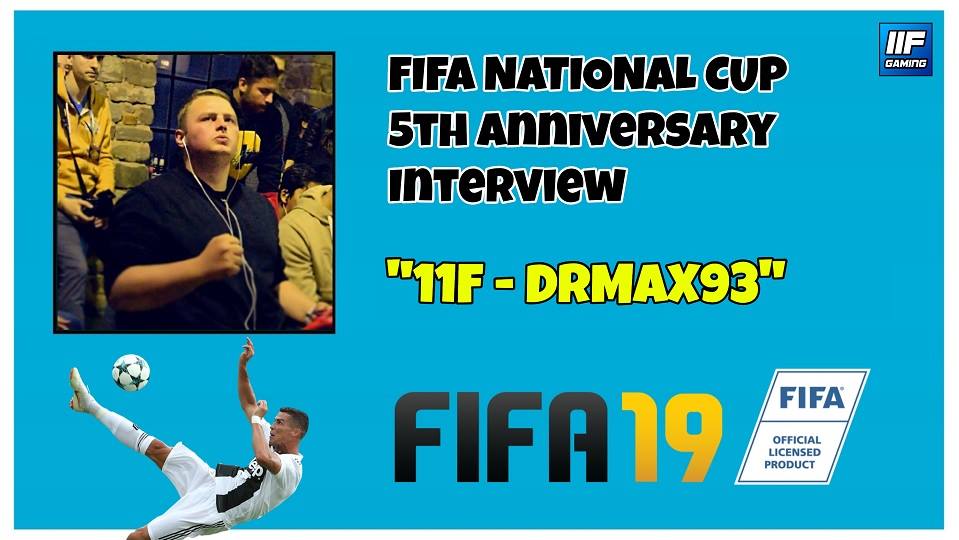 DRMAX93 - FIFA 19 National Cup Interview (FR + ENG) !
(FR) Interview avec "11F – Drmax93", joueur "Esport" représentant "11F Gaming"  sur tout type de compétition.
1)Combien de fois as-tu participé à la « FIFA National Cup » et que représente ce tournoi pour toi ?
J'ai participé déjà 3 fois à cette compétition. Cette année sera donc déjà ma 4e ! Pour moi, ce tournoi est le plus important de l'année même si le lieu où se joue le tournoi, ne fait pas rêver.



2) Quel est ton meilleur souvenir ?
Mon meilleur souvenir est lorsque j'ai réalisé un de mes plus beaux comeback face à Lord Rendtner ! Je perdais 4-0 et j'ai réussi à retourner le match et à remporter la rencontre sur le score de 6-4 !



3) Quel est ton pire souvenir ?
Mon pire souvenir est clairement d'avoir perdu en 1/8e de finale. C'est le premier match des phases finales et perdre aussi tôt, est très dur.



4) Quel est ton rival N°1, l'homme à battre ?
Pour moi l'homme à battre n'a qu'un seul nom : !!!CISCINHO!!! 😅



5) Comment estimes-tu tes chances, quel est ton objectif personnel pour cette année ?

Personnellement, je ne sais pas comment j'estime mes chances cette année. Je suis tout de même plus motivé que jamais et j'espère finalement remporter ce titre de champion du Luxembourg.



Affrontez « drmax93 » lors de la FIFA 19 National Cup :
Infos + Inscription : https://www.11f.lu/page/fifa-19-national-cup-60166
 

---------------------------------------------------------------------



(EN) Interview with "11F - Drmax93", "Esport player" representing "11F Gaming" on any type of competition.



1) How many times have you participated in the FIFA National Cup and what does this tournament represent for you?
I have already participated 3 times in this competition. This year will already be my 4th! For me, this tournament is the most important of the year even if the place where the tournament is played is not the best.



2) What is your best memory?
My best memory is when I made one of my best comebacks against Lord Rendtner! I was losing 4-0 and I managed to return the match and win the game 6-4!



3) What is your worst memory?
My worst memory is clearly to have lost in 1 / 8th finals. This is the first game of the finals and losing so early, is very hard.



4) Who is your No. 1 rival, the man to beat?
For me the man to beat has only one name: CISCINHO !!! 😅



5) How do you estimate your chances, what is your personal goal for this year?
Personally, I do not know how I value my chances this year. I am more motivated than ever and I hope to finally win this title of Luxembourg champion.



Take on «drmax93» at the FIFA 19 National Cup:
Infos + Registration: https://www.11f.lu/page/fifa-19-national-cup-60166