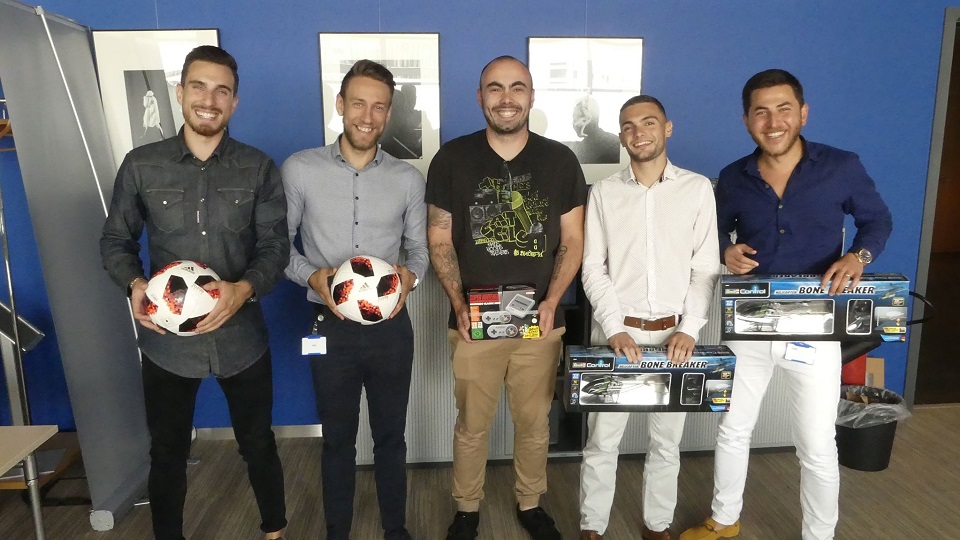 BÂLOISE - FIFA WORLD CUP (PS4 / Internal)
11F Gaming is happy to have supported its partner "Bâloise Assurances" in an internal project, highlighting the "team building" aspect of "Gaming".
As part of the World Cup, the marketing team of "Bâloise Assurances" have organized an internal tournament. Once a week, during the lunch break, the players clashed !!!

Summary:
- 59 players
- 32 teams (1 or 2 players)
- 261 goals scored

TOP 3:
- 3rd Spain: Ahmet GÜL + Mathieu PANSERA (Flottes Automobiles)
- 2nd Germany: Raphaël CIACCHI + Mike ANDRADE (Gestion des Actif LPS)
- 1st Uruguay: Christian MERTZ (Équipe volante)
Prizepool:
- 3rd: Official ball WC 2018
- 2nd: Drone (Helicopter)
- 1st: SNES Mini
Congratulations to all the participants :)