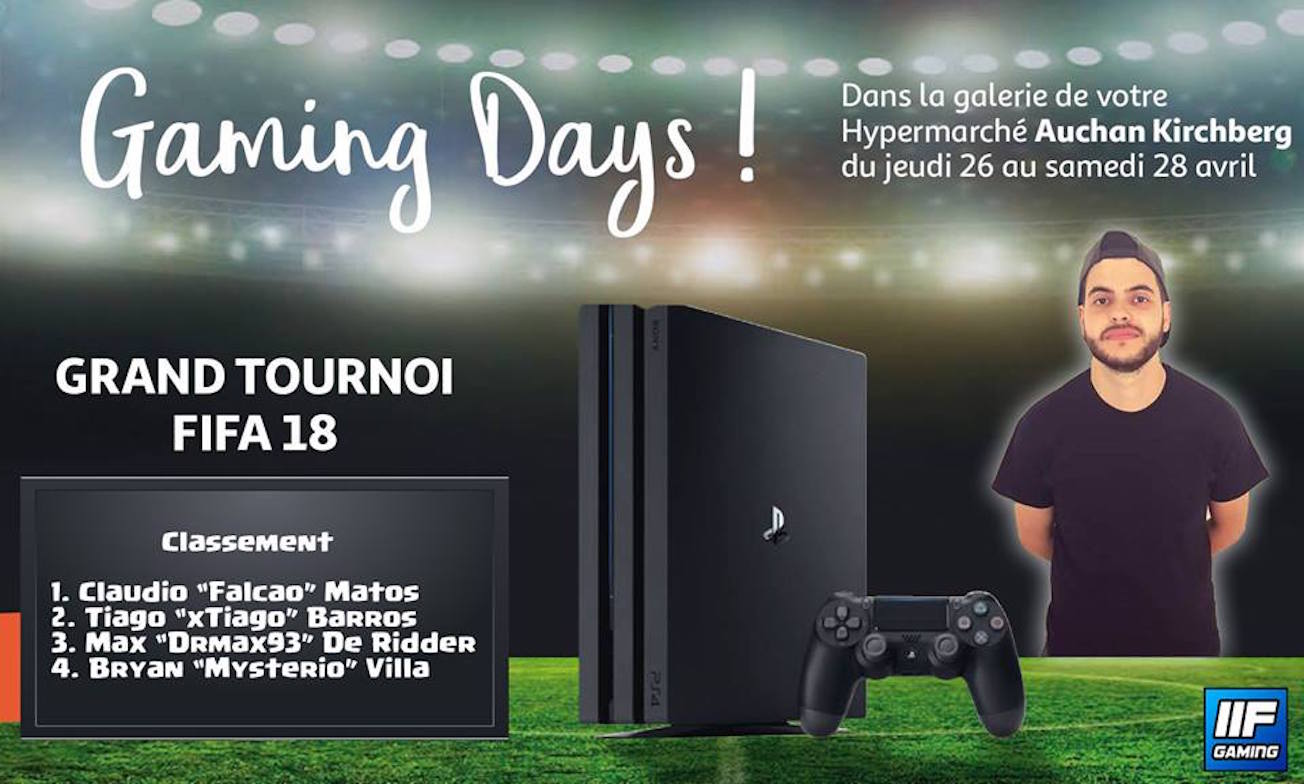 Auchan Gaming Days - Fifa18 Tournoi
Our Fifa Players played very well the last weekend during the "Auchan Fifa Tournament":

1. 11F Claudio "falcao" Matos
2. xTiago
3. 11F Max "drmax93" De Ridder
4. Mysterio

GG to 11F_Falcao for the big win and to 11F_drmax93 for the 3rd place!! 



Stay tuned for news regarding more 11F Fifa Tournaments coming soon!!